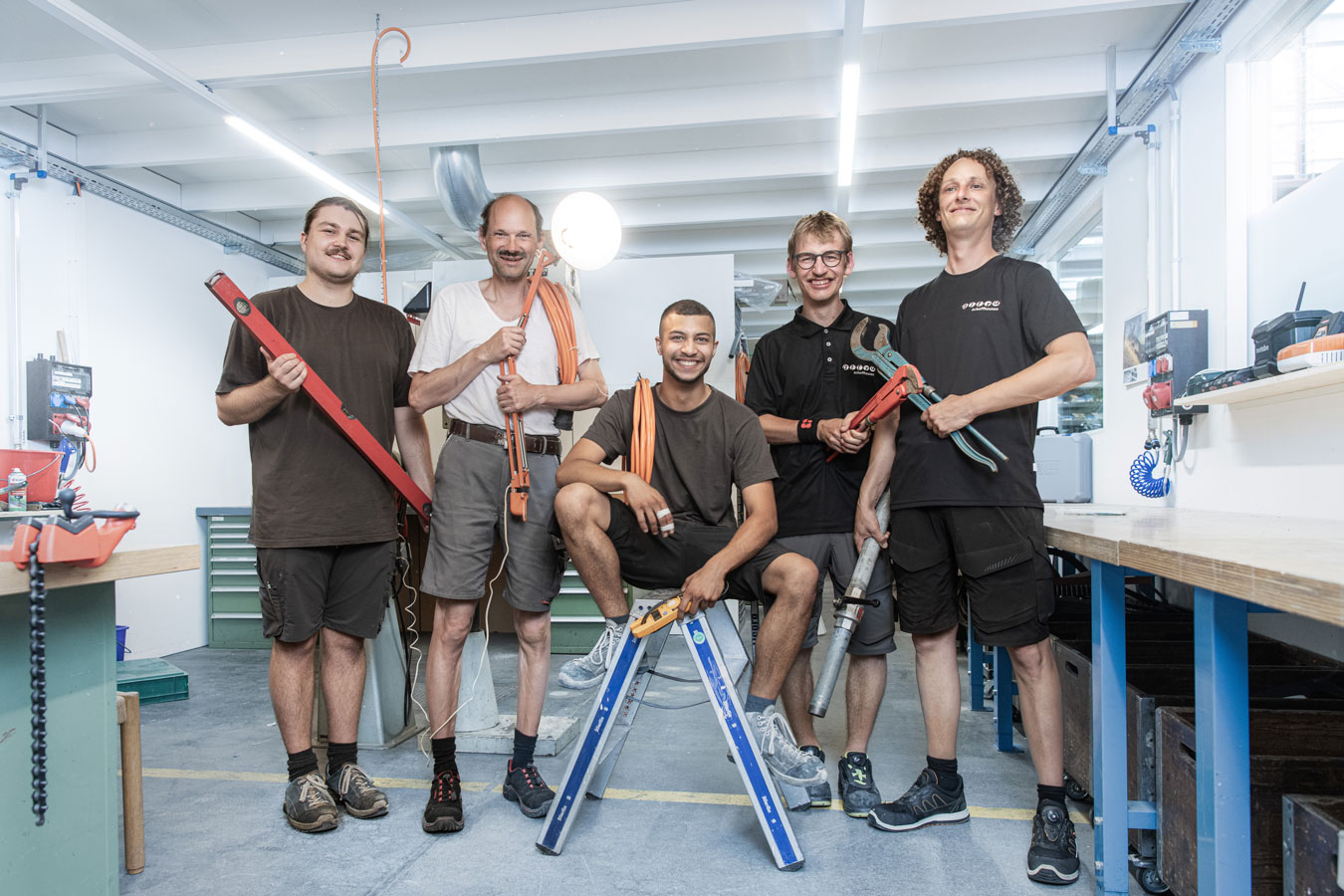 Technology and
maintenance
The tasks of engineering and
maintenance

:
Maintenance work

 in our own and

rented

properties, such as replacing light bulbs, visual inspections of technical equipment, painting, hanging pictures and much more.
Service maintenance

and repairs, such as faucet repair, small appliance testing, line flushing, filter replacement, rack/ladder testing, technical equipment

maintenance

, and more.
Environmental maintenance, such as mowing lawns, trimming hedges, leaf mopping.
Various cleaning operations such as floor cleaning of large areas with the ride-on cleaning machine.
In housekeeping, we distinguish between two areas: the cleaning service and housekeeping, which work closely together.
We work with a high standard of hygiene. Individual development is strengthened by encouraging independent work.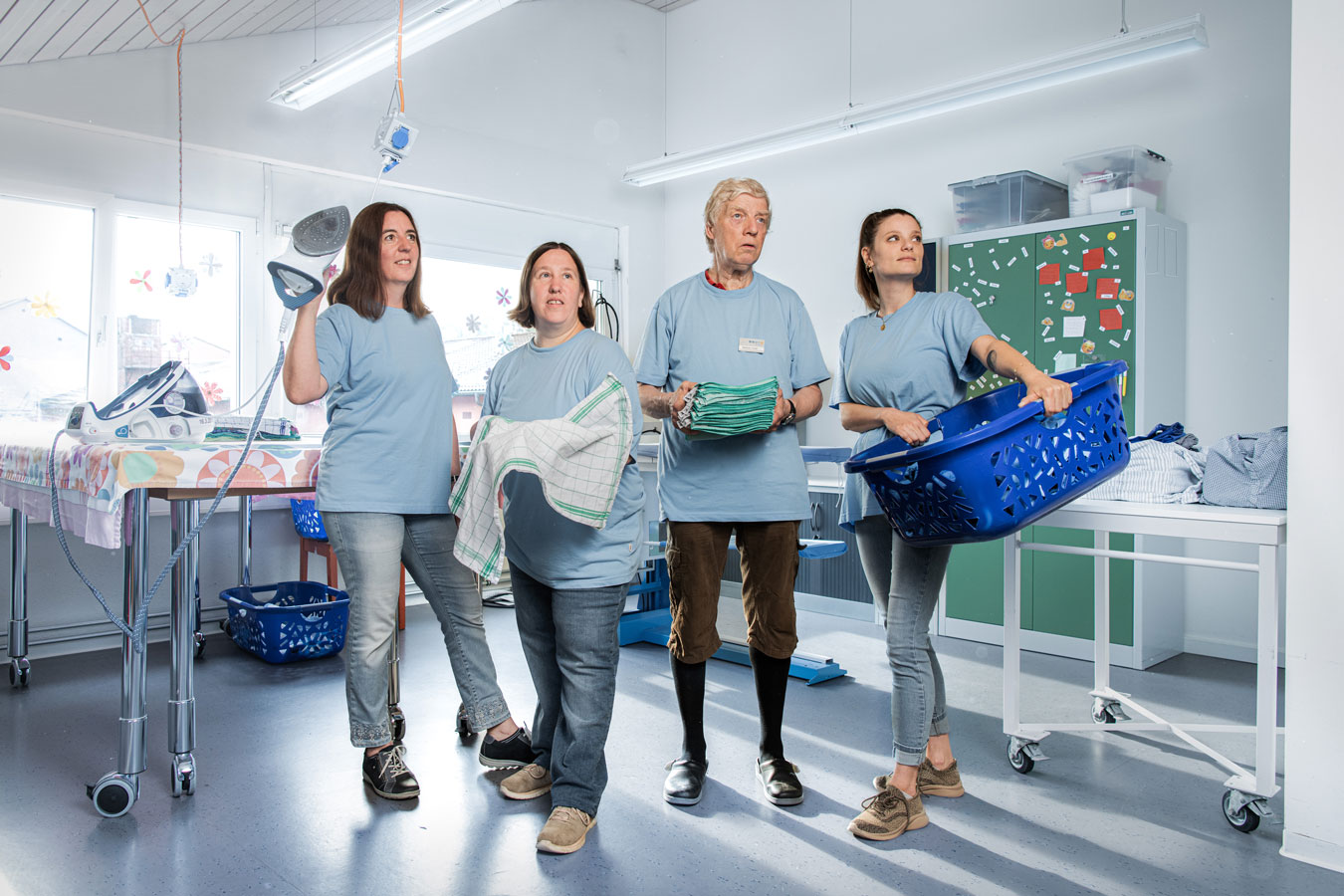 The tasks of the cleaning service:
property cleaning of offices, workshops, production and recreation rooms, sanitary facilities
Room cleaning

Disinfection tours

Waste paper and cardboard disposal
The tasks of
housekeeping

:
Sort dirty and clean laundry.
Wash, iron and fold laundry.
Sewing and mending the laundry.
Cook, arrange and serve a variety of dishes.
Creating decorations, such as table decorations.
The team around the in-house restaurant "Bistretto" cooks 5 days a week (from Monday to Friday). Fresh, seasonal lunch menus are cooked daily for the internal staff. Whenever possible, ingredients from our organic farm are used. We also provide our staff at the head office and in Neuhausen with delicious sandwiches and snacks.
Independent work as well as creativity and patience are encouraged. The employees plan, cook and serve themselves or together with the team. Those who like versatile work and enjoy being part of a team will feel at home at Bistretto.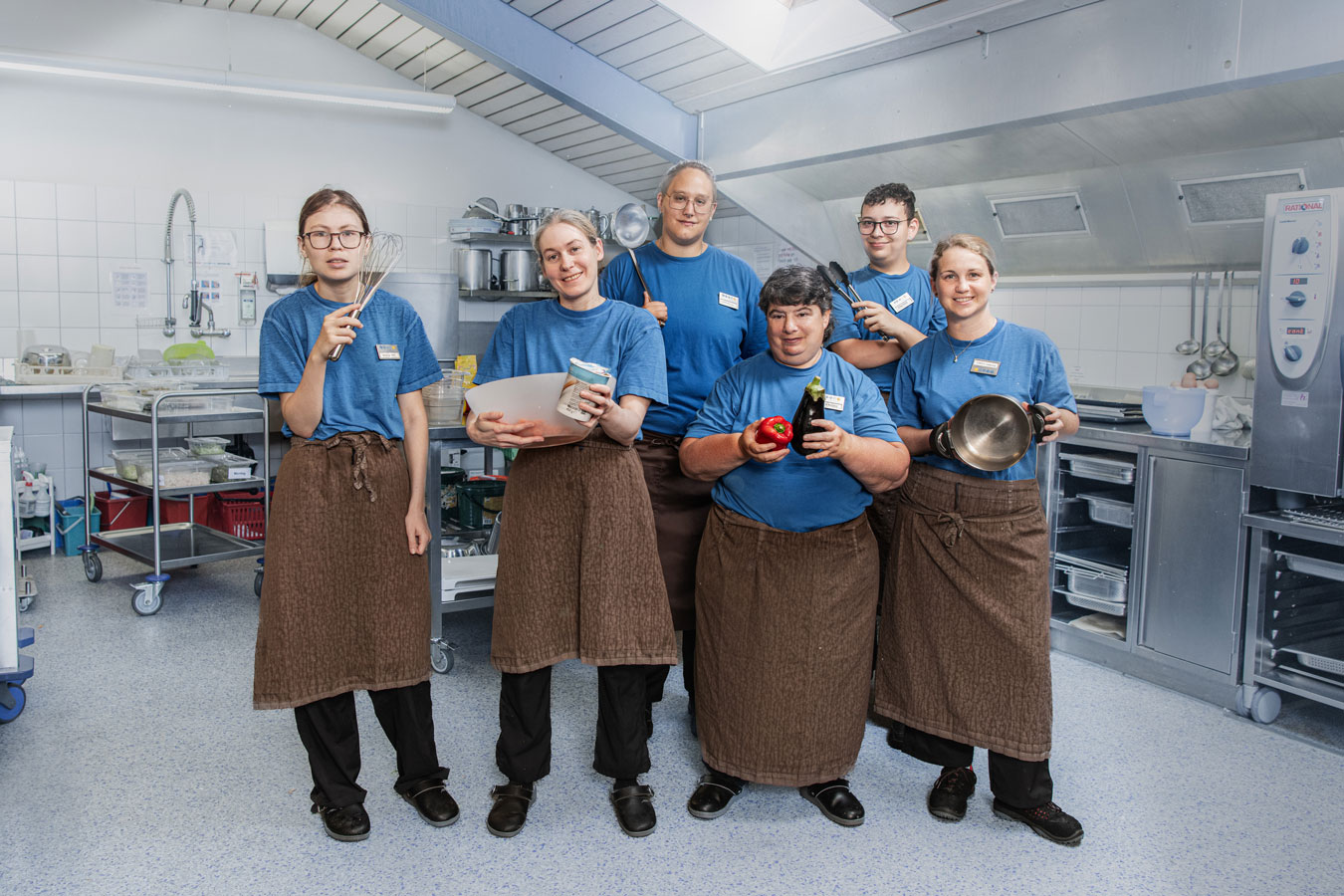 The work in the
catering industry

:
Cooking
Baking
Set up, cut
Serving, serving food
Guest Service
Cleaning work