Cows, pigs, chickens, geese and other animals live on the farm. The farm is managed according to Biosuisse guidelines. The organic farm team is committed to the environmentally friendly production of food, in which resources are conserved and reused.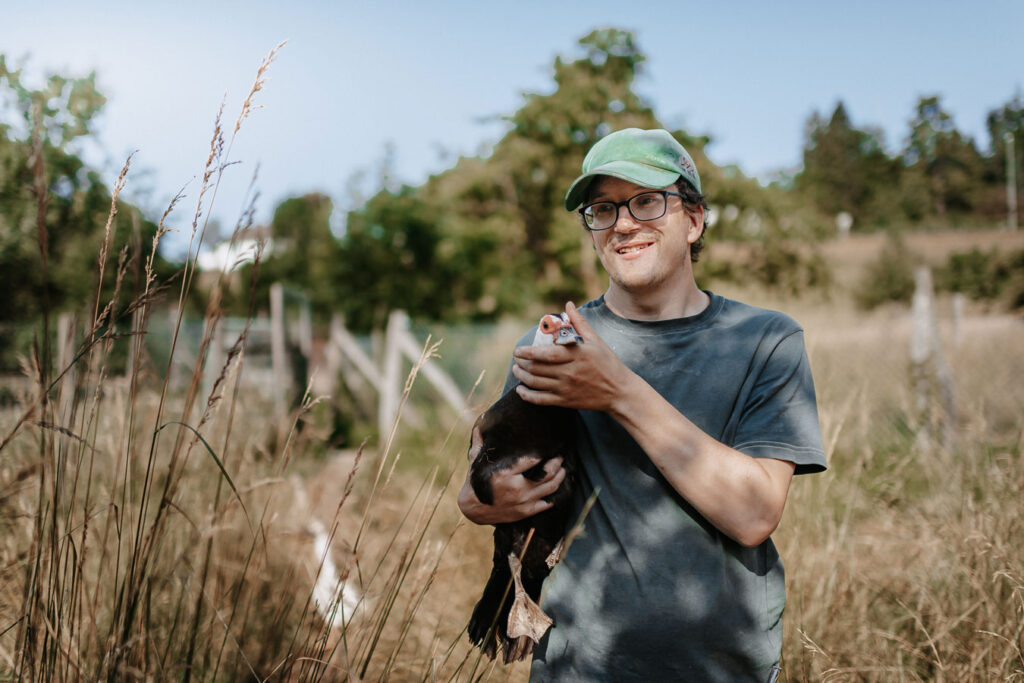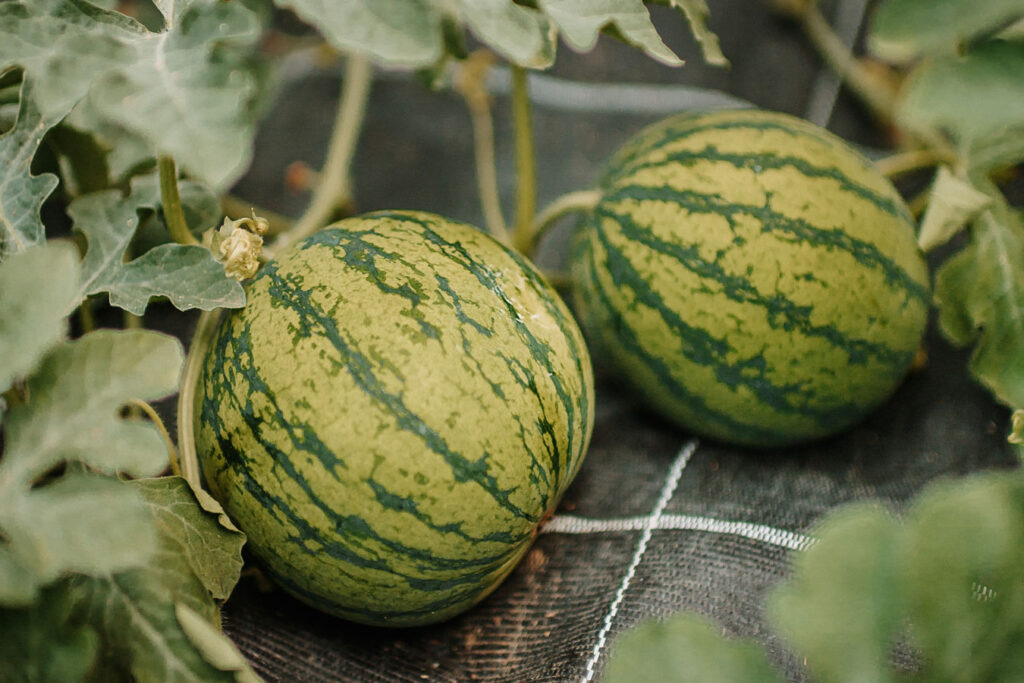 Vegetable and fruit growing
In our fruit and vegetable cultivation, seedlings are grown, young plants are cared for and then fresh vegetables are harvested in great variety. Every day we live the diversity of nature, pay attention to sustainability, circular economy and treat our environment with care.
In the protected workplaces, our employees can grow in success and experience the beauty of nature.
Fresh seasonal vegetables and fruits, eggs and dried meat we deliver to your home. Subscribe to our Bioabokiste and enjoy seasonal vegetables, fruits and other fine farm products throughout the year.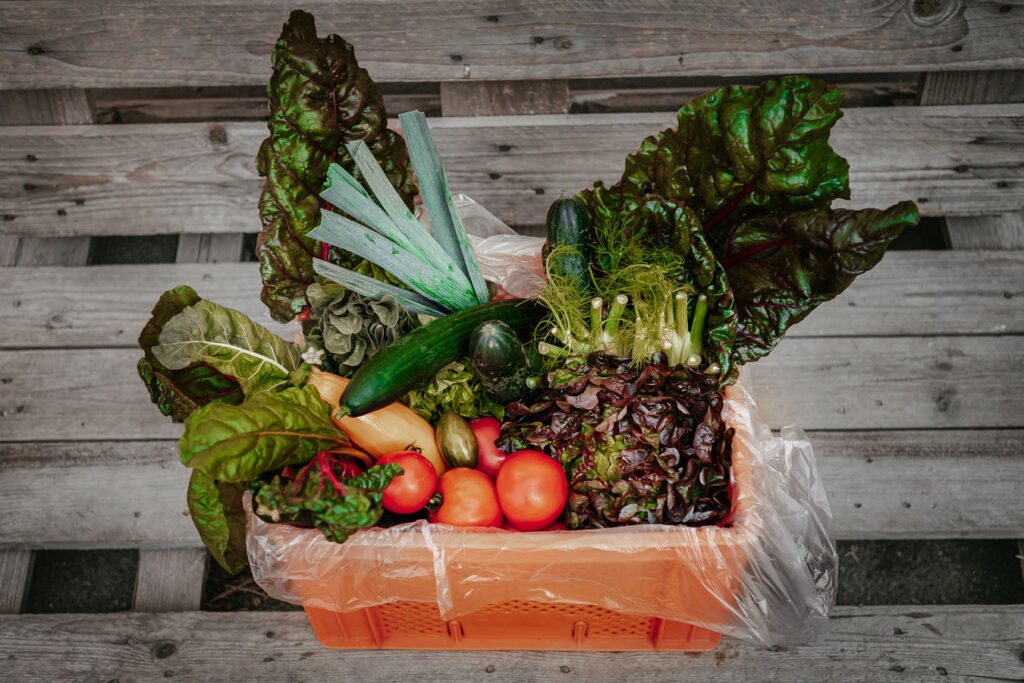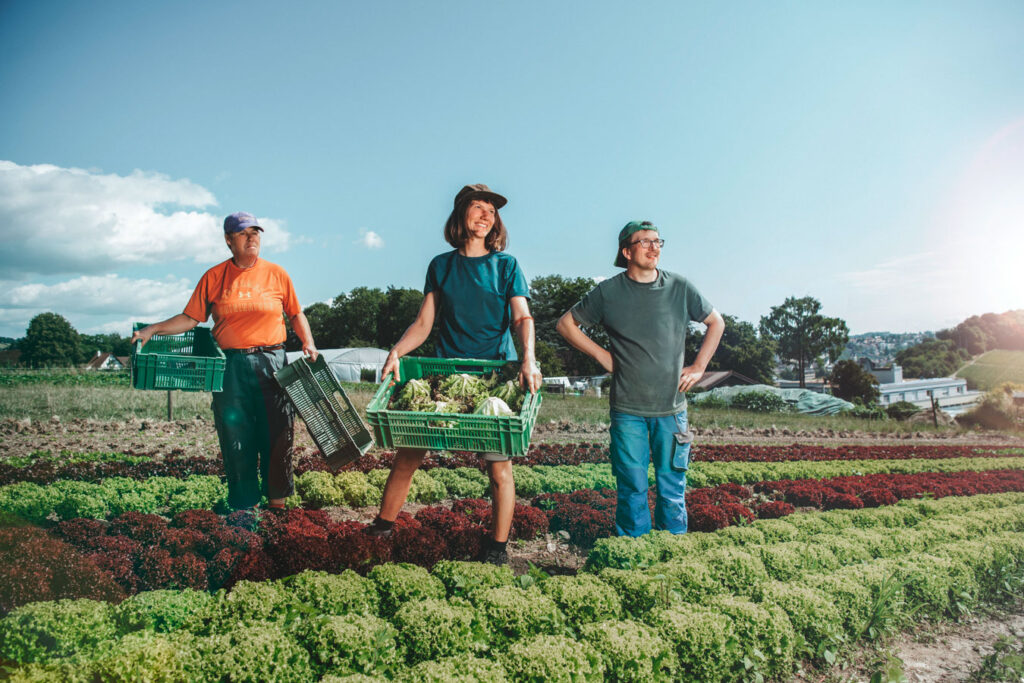 The team of the organic farm Löwenstein supplies businesses in various industries in the region of the city of Schaffhausen with seasonal vegetables and fruits. Use our delivery service and contact us for a non-binding offer.
Our organic farm store includes fresh and seasonal vegetables and fruits, meat, eggs, sweet cider, honey and various homemade delicacies and souvenirs such as herbal salts, various cooking oils, etc.
Tomatoes, eggplant, hot peppers, lettuce, cucumbers, corn and much more.
Chicory, nut lettuce, celeriac, sugarloaf, Chinese cabbage, and much more.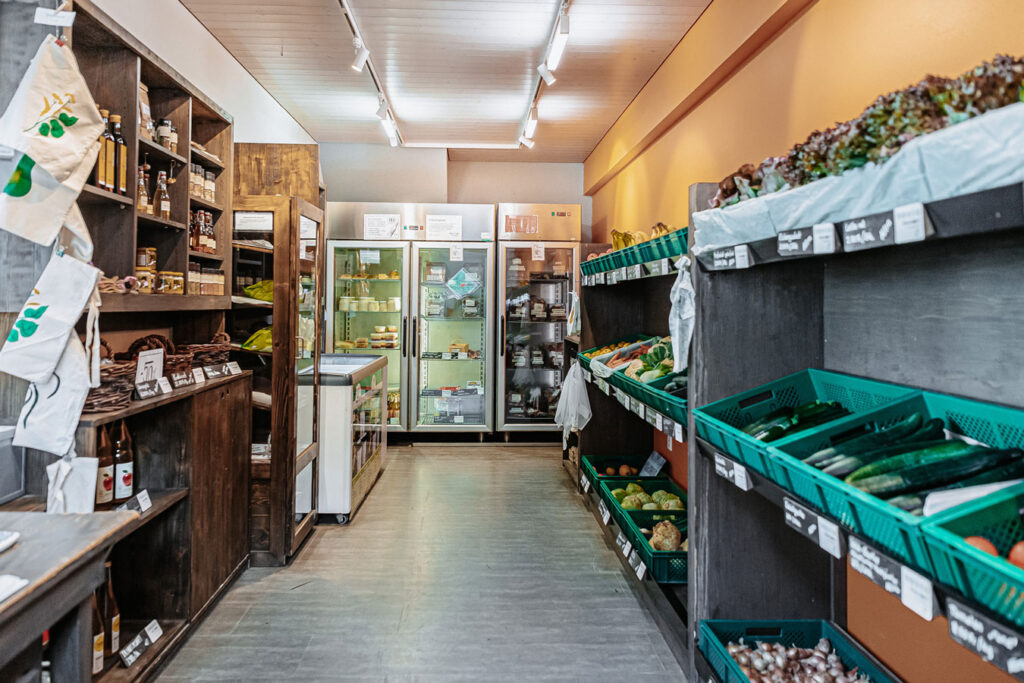 Address farm / farm store:
Open daily from 08:00 - 18:00
Payment options: Cash, on account or with TWINT.